[

About EduNiv

]




Connecting Schools with Parents using Cloud and Mobile platform (Android/iOS/Windows)

Simple - Multilingual
Designed for people who are even new to smart phone and comes in multiple languages

On The Go
Children information at you dispersal on you mobile devices and desktops

Rich Information
Voice & Data, GPS location, RFID presence and much richer information about your children, simply in your hands

Extensive Support
No additional software installation, dedicated support and migration assistance with ease
[

features

]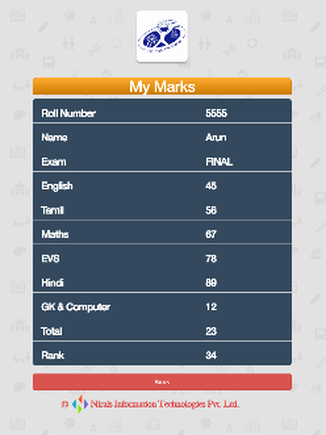 Marks
Individual marks published from a excel file for the entire school, pushed directly
Bus Tracking
GPS Tracker on every buses share the location to the parents of their kids bus location. Only School gets to see the entire fleet. Parents get Geo Fence alerts when bus reach the stop along with their live location on Google maps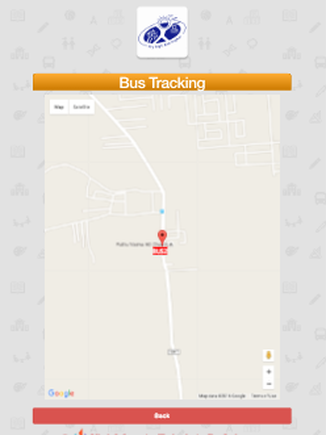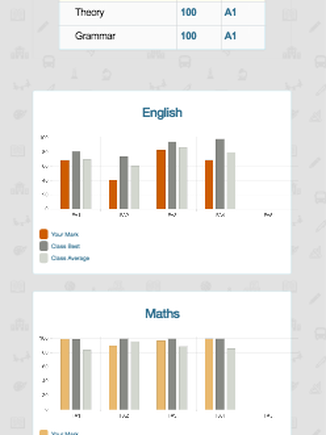 Grades
Detailed CCE reports along with grades/marks on every subject/topic/sub-topic along with class best and class average to find where the child stands in the class.
DayCare
Detailed timeline of every child, from entering the school till the child is picked up by the paretns. Food schedule, Medicine/Diaper/Resting details.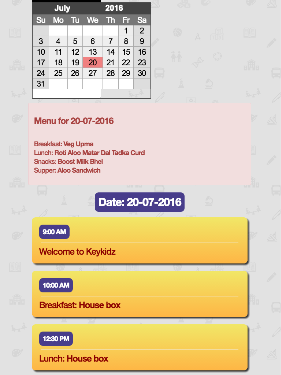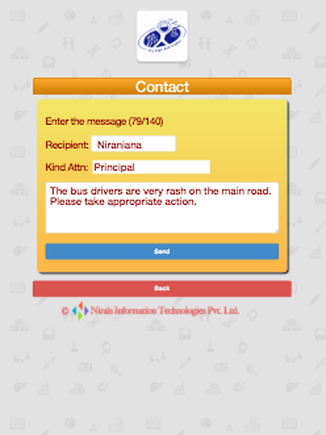 Contact
Multiple configurations in which parents can configure Teachers directly or just admins where in the messages are delivered to their app to get their attention.
Calendar
School and class calender, with push notification for new event additions/deletions. Every invitations can be attached as photos on the calendar item.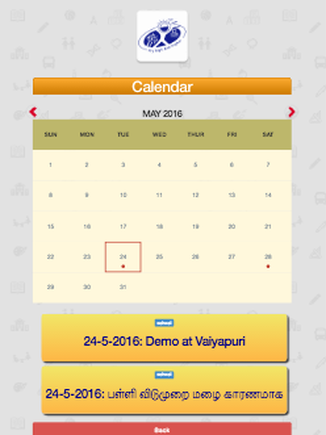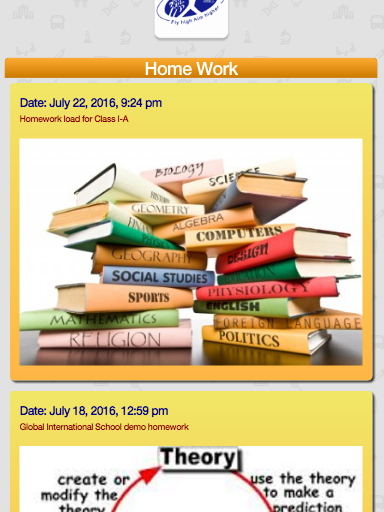 HomeWork
Class homework from the class teacher. Parents who aren't using smartphones, the home work will be sent as text messages.
Fee
Ability to track/keep parents informed about the school fees and the payments along with next due dates, optional online payments and reminders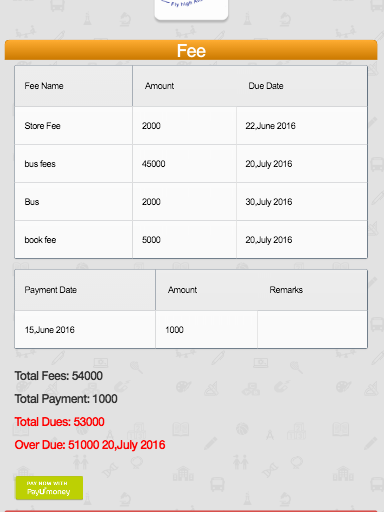 Albums
Flickr Albums for school and class photos.
Messages
Individual/Personal, Class, Bus Route specific messages from the school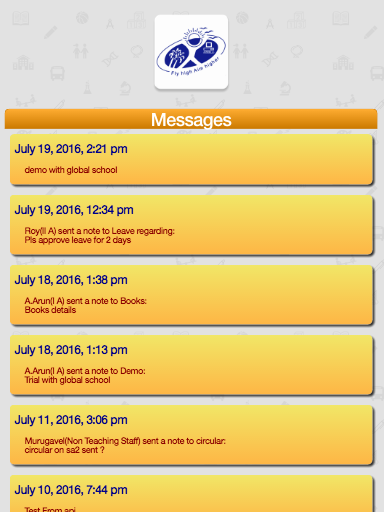 Voice Message
Unlimited Data Call in Bulk from School to parent's (multiple) phone.
Attendance
Online leave application, Principals/Teachers can approve reject. Leave/attendance information of kids on the finger tips. RFID/NFC based attendance.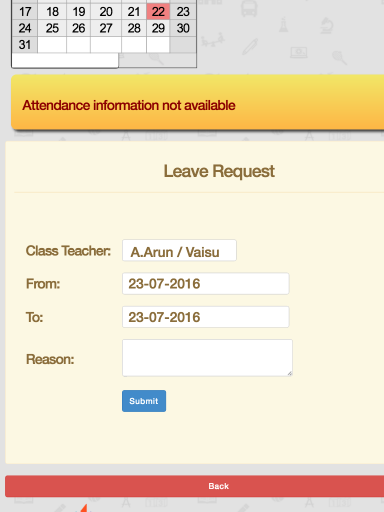 And Many More...
App in 6 languages
Track if parents received/seen messages
Patent Pending - Intelligent SMS delivery
Attendnce reports, Grade sheets etc.
Multiple logins with approvals and 1-level hierarchy